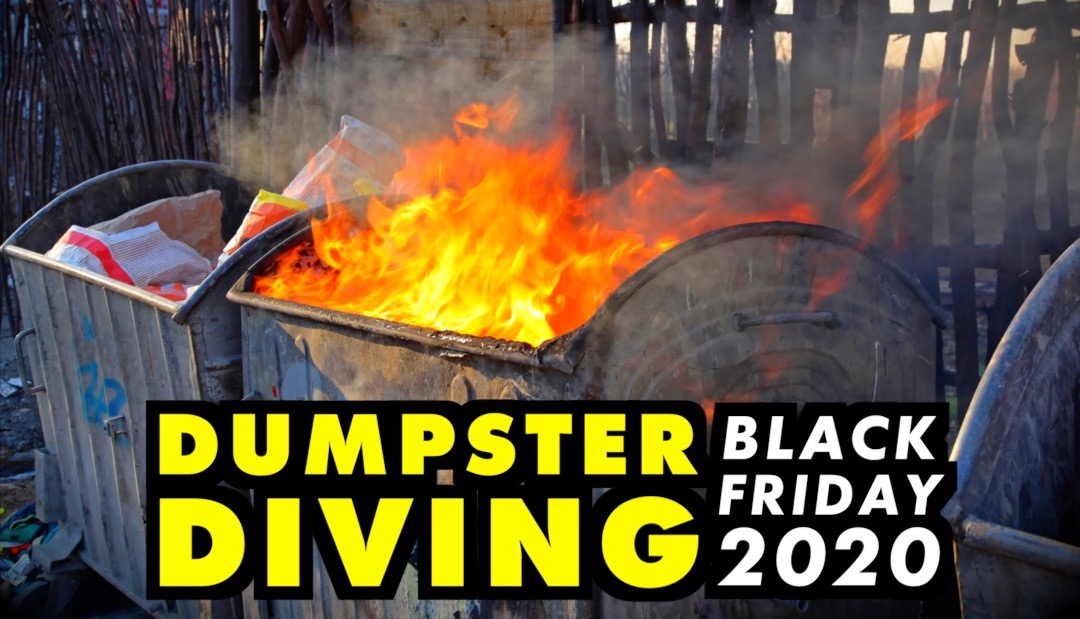 This year has been pretty shitty. But despite all the gloom and doom, it's been an awesome year for sample libraries and plugins. Although the bargains don't seem to be quite as good as previous years, there are still some decent deals to be had… and some fab freebies too. As ever, this isn't an exhaustive list, just the instruments and plugins that I actually use and personally recommend. Let's go dumpster diving…

3 Months of Loopcloud & Bass Master synth – £3 / $3
Loopcloud is an encyclopaedic collection of millions of one-shots and loops. It's come on a long way since the initial launch a couple of years ago and you can preview sounds right in your DAW. This offer also contains a decent bass plugin that's yours to keep forever (but don't forget to cancel Loopcloud after 3 months if you don't want the subscription to renew).

Afflatus Chapter 1 Strings – 50% off – €399.50
You might do a double-take at the recommendation of a Black Friday bargain that's still almost 400 euros, but this is such an inspirational library that I have no problem singing its praises. Recently updated with 30GB of new content, Afflatus is the sort of library that immediately inspires you to create.

lo•ki – FREE
A gorgeous felt piano library for the full version of Kontakt. Buttery smooth with lots of velocity and round robins, this instrument also includes additional layers for creating dreamy textures… and it's free. Thanks Sonuscore!

Red Room Audio – Up to 50% off everything
I'm always supportive of fledgling developers and although Red Room Audio has been in the game for a couple of years now, I still think they fly under most people's radars. Their generous anniversary sale sees Palette Orchestra down to half price and their fabulous fiddles at 30% off.

Sonokinetic – up to 70% off
Everybody knows I do the walkthrough videos for Sonokinetic. Some of my favourite libraries are on deep discount for the next few days, including Noir, Tutti Vox and Sotto. There's even a big bundle with these libraries and more included. I use these suckers all the time to bulk up orchestrations, making them sound as realistic as possible. Whilst you're on their page, don't forget to sign up to to their 12 Days Of Christmas mail-out for a fortnight of freebies and discounts.

Noire – 50% off – £64.50
This has to be my most used piano of 2020, closely followed by Fracture Sounds Woodchester. As part of Native Instruments enormous 50% off sale, Noire is great value. Lots of composers I know love it for the innovative engine and sound design patches.

Zampler Bundle – 96% off – €29
You've got to take the "96% off" claim with a massive lorry load of salt. Nevertheless, under 30 euros for 77GB of useful rompler sounds is a no-brainer in my book. After I downloaded this bundle I was playing around for hours. The presets here are geared up for more modern music and I'm still going to get a hell of a lot of use out of them.

Orchestral Tools Berlin Series – 50% off
I've used Berlin Brass and Woodwinds for years but never picked up the strings, so at 50% off maybe now's the time to do it. Regardless of the foibles, this series of libraries are top quality and always sit very nicely in the mix.

Granulat – FREE
VST Buzz pull out a very generous gift, a free version of Rigid Audio's "Granulat" sound design tool. With 300 instruments, you should be able to find something to satisfy your granular synthesis itch – just make sure you own the full version of Kontakt. Whilst you're visiting VST Buzz, you should pick up the rest of their freebies too.
Chris Hein Strings Compact – 40% off – $119.40
STOP PRESS: A late addition to my list, the sublime strings of Chris Hein get plenty of use from me. Some people don't like that they're super-duper dry but that's exactly why I use them so much, as you can place them into any space with a couple of reverbs. This collection of solo and ensemble strings is a real bargain.

Heavyocity – 50% off : Top tier orchestral and sound design Kontakt libraries from ever-reliable developer. Buy 3 products and get an additional 10% off.
Soundspot FX Bundle – £3.97 : Basic but brilliant plugin bundle to sort out transients, percussion and stereo imaging.
Samples From Mars – 98% off – $33.15 : Use coupon code SNACKS to snag an amazing price on almost 50GB of drums machines, synths and more.
iZotope Holiday Bundle – 95% off – £41.98 : Ignore the list price, but marvel at the quality of these one-click mastering plugins and advanced FX and synths.
Ascension + expansions – 90% off – $14.99 : This dancefloor filling synth sounds fat as f*ck and I use it all the time on remixes and library tracks.
Spitfire The Ton – 80% off – £100 : 3 fun instruments from the developer we all love to hate (or maybe that's just me). Orchestral Swarm is a particular stunner.
Wavesfactory – 50% off : Grab Trackspacer and you'll wonder how you ever lived without it. Decent discounts on their quirky Kontakt libraries too.