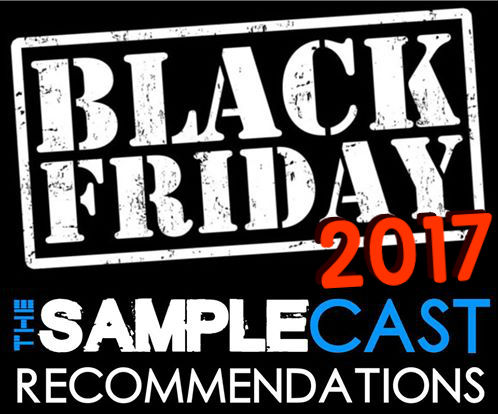 Search online for 5 minutes and you'll find lots of other sites listing every single black friday bargain out there, but I've never really been comfortable with that kind of approach. So this year I'm showcasing a more 'personal' collection of bargains and freebies – that are either very cheap or very good (preferably both). These are products that are personally recommended – either because I've had hands-on experience with them, or super-reliable friends have given them the thumbs-up. You can keep up to date with The Samplecast by subscribing to the newsletter.
So here's a curated list of my top 2017 black friday deals…

Intimate Textures: NOVO Pack 01 – Heavyocity (20% off now $119)
Let's start off with one of the worst discounts of black friday 2017, but that's because this wonderfully delicate library has only just been released. I know lots of people who have picked this up and everyone has raved about it. You don't need the full NOVO library to run this expansion so that's good news too.

Cinematic Guitars Infinity – Sample Logic (66% off now $199)
This enormous bundle from Sample Logic is actually 4 libraries in 1. It normally retails at almost $600 so this massive discount is just a breathtaking deal. I use this package all the time for underscoring and "cheating" by using the ever-evolving one finger multis. You won't get more bang for your buck this holiday season. Grab the deal using discount code CG199 at the checkout stage.
Sonic Forest – Impact Soundworks (25% off now $15)
Almost everything at Impact Soundworks is 25% off this week and I love every one of their libraries (except for one but I'll leave you guessing which one that is). Sonic Forest as a great cheapo choice and as a little bonus to ease your guilty black friday conscience they'll donate 25% of all Sonic Forest sales to charity.
Soundtoys Plugins (50% off or more if you're lucky)
These guys sent me an email to advertise their black friday sale which is supposed to be 50% off BUT you actually get an even deeper discount on their entire bundle if you have any of their previous freebies. Log into your Soundtoys account to see the specific discount tailored to you and don't blame me if it's obscenely tempting.
Wavesfactory – Mercury Piano (50% off now £79.55)
This is a sampled version of Freddie Mercury's actual Fazioli F-228 piano and it's one of the loveliest sounding piano libraries that I've played in the last year or so. The microphone mixing options make it very flexible too. There's a lite version of the piano available for half the price with just one mixed microphone position if you prefer that option. All of Wavesfactory's other plugins and libraries are also on 50% discount and I can particularly recommend their mixing-aid plugin Trackspacer.
Capriccio & Minimal – Sonokinetic (50% off €99.90 – €149.90)
Anyone who's followed my video tutorials over the last few years will know that I do a tremendous amount of work for Sonokinetic. Of course, they pay me to produce these videos but that doesn't stop me thinking that they simply make excellent libraries. Minimal still gets a lot of use from me and the 2.0 update has recently added a whole host of features to bring it into line with the rest of their range. Capriccio has even more content and is just as good.

Waves Diamond Bundle (90% off now £240)
Yup, they're old & yup, you've probably got half of them already. But this is a great deal and from my recollection the cheapest it's ever been. The Diamond package includes all the plugins found in the Platinum, Restoration, and Transform bundles, as well as V-Comp, L3 Multimaximizer and more. Recommended.

Project Alpha & Bravo Bundle – HybridTwo (50% off now $99)
Last year this bundle was $129 so a further $30 discount is just the icing on the cake. Daniel James hasn't produced any new libraries for a while but these two projects are solid and he's recently ironed out some of the bugs to make them even better performers.
Studio One 3 Professional – PreSonus (50% off – £174.50)
Although I don't use Studio One as my main DAW I've had the opportunity to utilise it for various bits and bobs over the years and have never been disappointed. Presonus' most recent update has gained a reputation as one of the more versatile packages thanks to integrated Melodyne and mastering suite. There's also an "artist"option for about a third of the price. I've linked to the Plugin Boutique site for this deal as it's the same price as purchasing from PreSonus and you get over £7 of virtual cash thrown in.
Evenant Courses (30% off)
I've been involved with the development of these courses and can certainly recommend them. They've all been updated and refined over the last few months and the expanded content is worth revisiting even if you've already completed a course previously. Use the code BLACKFRIDAY2017 to get the discount and try them out for yourself with the 30 day money back guarantee.
---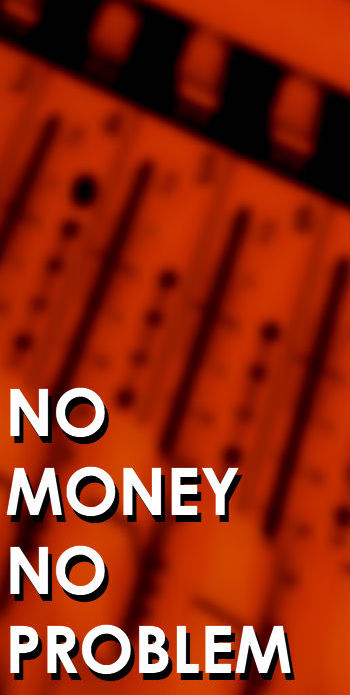 FREE STUFF – Here are some bonus freebies especially for black friday 2017…
Vintage Toy Tambourine – A little percussion freebie from Sample Hero
99 Sounds Cinematic Impacts – 50 free impacts for trailers and hybrid scoring
Brandon Davids Toy Piano – Sounds exactly like you'd expect it to with 4 mic positions
Impact Soundworks Super Audio Boy – An oldie but a goodie for retro gameboy goodness
---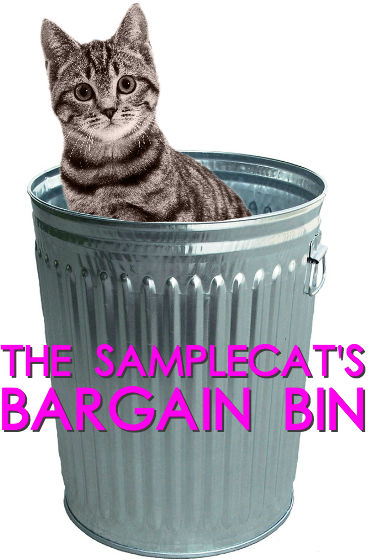 "Hey folks… Samplecat here. Reuben has asked me to find only the VERY CHEAPEST deals this black friday and present them from my luxurious bin headquarters. All of the deals below are JUST A POUND!"
Air Music technology – Hybrid 3 synth (£1 each)
You get 1200 presets within this synth for Mac and PC and it's a no-brainer at just £1. Preset expansions are also just a pound until November 28th so fill your boots.
5 different Soundspot plugins (£1 each)
Reuben regularly presents Soundspot's walkthrough videos and might have to adjust his fee if they continue to offer such ridiculous discounts. Check out all the different £1 options below…