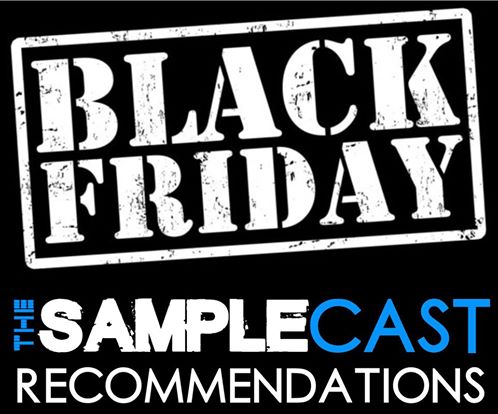 I deliberated for quite a while as to whether I should do a Samplecast "Black Friday" show. There are so many offers out there this year that the number of plug-in and library discounts has been truly overwhelming. Many other great websites and blogs have lists of ALL the deals but at The Samplecast I've never really been comfortable with that kind of scatter-gun approach. I feel it's much more useful to highlight a more 'personal' collection of bargains and freebies – that are either very cheap or very good (preferably both). These are products that are personally recommended – either because I've had hands-on experience with them, or super-reliable friends have given them the thumbs-up. You can keep up to date with The Samplecast by subscribing to the newsletter.
So here's a curated list of my top ten 2016 black friday deals…
Sample Logic IMPAKT – 62% off – now $149.99
Some people argue that Sample Logic products are overpriced in the first place, but for this kind of discount I can forgive them. In my opinion this is the best black friday percussion deal of 2016. It's a 20GB collection for Kontakt Player with 850 instruments and multis, featuring traditional and twisted percussion.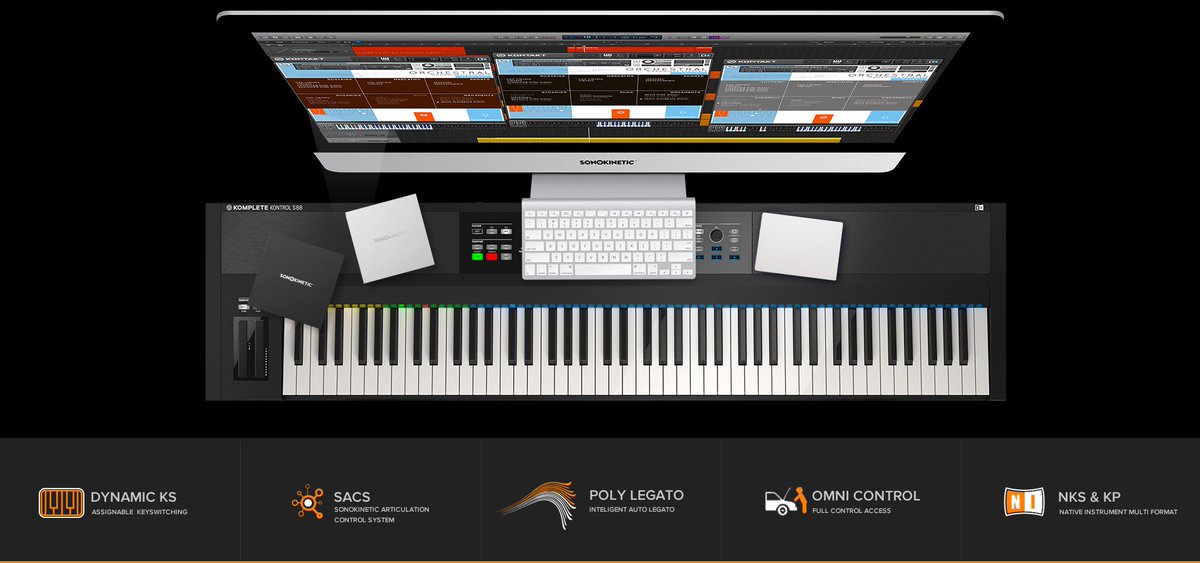 Sonokinetic Woodwinds Ensembles – 40% off – from €179.90
This oft-overlooked winds library was released only a few months ago and features an innovative articulation switching system. Sonokinetic don't often do major discounts like this either, especially not for such a recent product. The sound and playability is fantastic and I produced all the walkthrough videos for it too – take a look.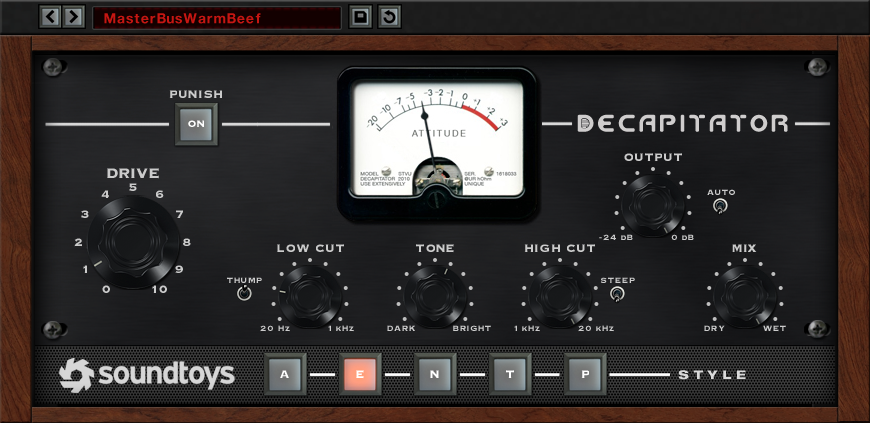 Soundtoys Decapitator – 50% off – $99
Still expensive for a saturation plug-in I know, but loads of people I know swear by this little wonder, which is seldom discounted. It's an essential part of your average sound designer's toolkit. Everything else from Soundtoys is also at least 50% off if your wallet's feeling too fat.
Orchestral Tools Metropolis Ark – 27% off – now €399
Granted, this is not an especially amazing discount but it's the first time this epic library has ever been discounted. Orchestral Tool's "no discounts" policy has been thrown out of the window for this one-off deal. Just make sure you've got hard drive space for the 160GB of content.
Native Instruments Kontakt 5 – 50% off – £169.50
If you don't already have the full version of Kontakt 5 then you won't find a better time to buy it. This will open up the world of library editing to you and you'll also be able to access the hundreds of free Kontakt libraries out there. In June / July Native Instruments often do a "crossgrade" promotion so that you can upgrade your full Kontakt 5 to Komplete for 50% off – put that in your diary.
Noveltech Character – 94% off – now $9
This is one of those "one knob" plug-ins which adds special sauce to your mixes, without divulging exactly what it does. There's a 14 day trial available if you're not sure but for just $9 I'd just dive in and get it.
Heavyocity Gravity (and packs) – 50% off – from £44
I was really blown away by the Gravity pack "Scoring Guitars" when I reviewed it a few months ago and have since used it on several projects. It's worth noting that you don't need the full version of Gravity to use these packs as they will run as standalone libraries in Kontakt Player (although Gravity is also awesome). There's a whole bunch of other Heavyocity stuff at 50% off too – and I prefer to buy from Plugin Boutique because of their clever rewards scheme.
Sonnox Oxford Inflator – 50% off – £69.00
Sonnox plugins are normally eye-wateringly expensive so it's a bit of relief to see them all at 50% off this month. The "inflator" is one that I've used on pretty much every track I've ever done – usually as the last plug-in of the mastering chain. It magically makes every mix seem more sparkly and powerful. I've no idea how it works but I heartily recommend it.
HybridTwo – Project Alpha & Bravo bundle – 35% off – $129
From memory this is cheapest that Daniel has ever discounted this FX and Hybrid scoring bundle. Use the code H2BLACKFRIDAY to get the full discount at the final payment page – although it's a little more if you're in the UK. He's got a follow up library coming out soon – no idea how he makes the time for all that.
The Business of Music Licensing course – 30% off – $25.90
The last deal and possibly one of the only offers on this list that could EARN you money, this brand new course written by renowned library music expert Emmett Cooke bills itself as a one-stop-shop for music licensing success. The code BLACKFRIDAY gets you 30% off and also applies to every other music course on Evenant.
FREEBIES: As a little bonus, here are some excellent free plug-ins especially for black friday 2016…
Softube Saturation Knob – a simple saturation plugin with an awesome sound to make everything fatter
Soundtoys Tremolator – vintage tremolo effect from the industry standard sound manglers
Waves Supertap – an ancient (but still very cool) multi-tap delay plugin